We, at Superior Flight School, work with the best educational and financial institutions to make sure you get the best from your flight training as well as your academic journey. Have a look at our partners and contact us if you have any questions!
Getting your bachelors degree in tandem with your flight ratings has never been easier. Or complete your flight training first, which can allow you to transfer in your ratings as college credit towards a bachelor's degree. The possibilities are endless. 
Learn more about it!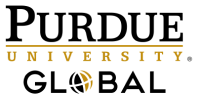 Purdue Global's professional flight degree program is a collaboration between Purdue Global and Purdue University's School of Aviation and Transportation Technology – announced in 2019. It combines the quality of Purdue's legendary aviation program spanning more than six decades with the flexibility and affordability that Purdue Global offers. Purdue's School of Aviation and Transportation Technology, one of six departments and schools in the Purdue Polytechnic Institute, is recognized worldwide as a leader in aviation education and provides its expertise in curriculum development, faculty hiring and accreditation by the Aviation Accreditation Board International. Information on Bachelor of Science In Professional Flight through Purdue Global is available at 
http://sfs.purdueglobal.edu/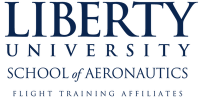 Information on the Bachelor of Science in Aviation is available at www.liberty.edu
The following courses are offered within the Bachelor of Science in Aviation program:
Private Pilot Certificate – AVIA220 & 225 – Can be completed as a Free Elective or prior to enrollment
Instrument Rating – AVIA320
Commercial Pilot Certificate – AVIA325, 326 & 327
Flight Instructor Certification – AVIA420
Flight Instructor Instrument Certification – AVIA422 (1 Credit) or AVIA423 (3 Credits)
Multi Engine Instructor Certification – AVIA441 (1 Credit) or AVIA443 (3 Credits)
* Courses noted with the asterisk (*) above are the only courses authorized by the Department of Veterans Affairs ("VA") for application of GI Bill® and/or VA funding by Web Enabled Approved Management System ("WEAMS") institutions.
Military and Veterans Benefits
Liberty University is proud to serve the men and women of the U.S. military and offers the following benefits:
College Credit for Military Training
GI Bill®/Veterans Affairs Benefits
Military Scholarships
Tuition Assistance – For more information, visit www.liberty.edu/military/.
YELLOW RIBBON PROGRAM: Liberty University is a partner in the Yellow Ribbon program, which allows eligible students to continue their studies once their annual GI Bill® funding has been exceeded.

SkyBridge is an intermediary between active duty service members transitioning to their next job and the aviation industry. Utilizing the DoD Skillbridge program, SkyBridge can design and manage aviation internship programs for Service Members during their last 180 days of active duty.
Using SkillBridge for flight training will allow you to train full time while still receiving all of your military pay and benefits. Contact us for more information on attending Superior Flight School on SkillBridge.
Proud partner with Skybridge, providing DoD Skillbridge transition positions to service members across the country.
Click this link to submit your application.
We understand the financial commitment it takes to become a pilot.
Check out our financial partners who can assist you in reaching your end goals!
To learn how to finance your aviation training and make your dreams come true,
request more Information today. (Available to US residents only)
Reach us through the form below
(All fields are required)